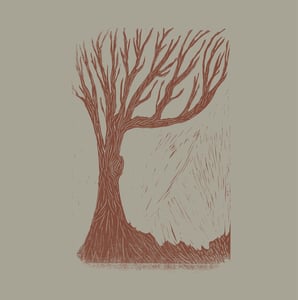 $

15.00
***Features members of Orenda Fink, Bright Eyes, and Mayday***
In 2010 Mal Madrigal released its third full length album ...from the fingers of trees (BLR-005).
...from the fingers of trees unfolds like cinema, weaving the stories of wanders and outsiders into a plaintive and echoing soundscape. Recorded almost entirely live, the record is raw, honest, and affecting. FFOT is the sound of musicians making music for the sake of a moment, a moment captured on magnetic tape and unwound with each revolution of stylus to groove.
Each record includes: high quality vinyl, full color CD, hand printed and numbered album covers, scans of the original lyric sheets, and liner notes detailing "The Curse of Mal Madrigal".
Fingers is a wonderfully diverse record; at times delightfully weird, then straight as an arrow on the next cut. Tempos swing, nuanced flourishes abound and through it all Bartolomei's voice sparkles against the sonic textures. All in all, this is the record anyone who loves the live Mal Madrigal experience has been waiting for. The record is heavy with South American influences (Bartolomei had recently backpacked the region at the time the recording was done), competent musicianship and the flow of the songs is coherent and keeps the listener engaged. - Jesse Stanek, December 2009, The Reader
Track List:
1. Arrived
2. Rain Song
3. Kill Floor Rebellion
4. RIver Song
5. Piano Song
6. Narcocorridos
7. Unlikely Saints
8. Anchor and Lure
9. Oil and Water
10. Hush