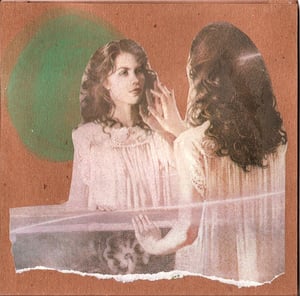 $

8.00
****LIMITED QTY 150 HAND-NUMBERED, STAMPED, AND INDIVIDUALLY MADE by the Artist****
(scroll through photos for examples)
(orders begin shipping 12/ 10)
Orenda Fink inaugurates the Bocca Lupo Records seven inch series with two new recordings. Featured on the A-side is the debut recording of "Mighty Mist", a layered and echoing dream scape with the direct and raw delivery that marks Orenda's best work. On the B-side is "New Life" which first appeared on Orenda's O+S album. For this release, we present a new arrangement, hauntingly spare and organic, bringing the subtlety of Orenda's voice to the fore.
Both tracks were produced by Ben Brodin (Before the Toast and Tea, Mal Madrigal) at ARC studios in Omaha, NE in 2011.
The records are truly stunning as artwork themselves. Each record cover is an original and unique design crafted by hand, by Orenda herself. Each album will also be accompanied with a free download code .